The New York Mets and Washington Nationals played fewer than three innings for about 38 minutes Saturday before it was finally called off after a rain delay of about four hours.
The game started at 4:05 p.m. and was delayed to 4:43 p.m., with no updates provided until the final suspension of the game at 8:38 p.m.
That's enough to make fans angry, but the Nats and Major League Baseball went one step further.
CLICK HERE FOR MORE SPORTS COVERAGE ON FOXNEWS.COM
The game was called off in the third inning and was announced to be completed as part of a split admission doubleheader. The first game resumed at 12:35 p.m., and upon its conclusion, Nationals Park would empty out and welcome a new group of fans for the second game, which is scheduled to start at 4:35 p.m.
That meant fans who had just spent four hours in the rain would have to come back on Mother's Day to play six innings of baseball.
Fans who couldn't make the make-up game can redeem their tickets for select Nats home games this season, but it was still a bad look for the league.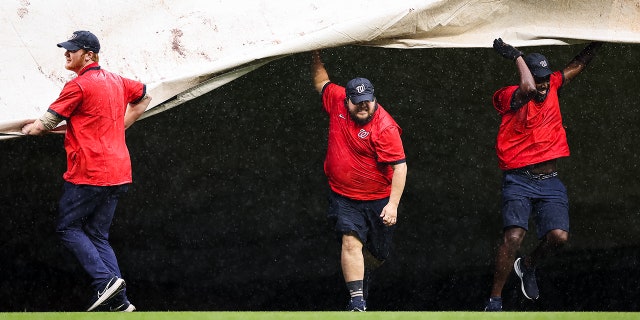 «We just received this information that today's game will be called off and will be part of a split doubleheader tomorrow. It's unprecedented to have the completion of a game called off as part of a split doubleheader,» said the Mets announcer, Gary Cohen, on the «irritant.» , «disconcerting scene».
CEDRIC MULLINS OF THE ORIOLES HIT FOR THE CYCLE AFTER DESTROYING THE GAME CHANGING HOMER IN THE 8TH INNING
«You're giving a piece of a game to the fans as part of a split doubleheader instead of playing it directly and making it a single admission.»
«A part of a game has now become a full game for the fans who choose to attend. I've never heard of anything like this happening, and waiting four hours for these people… you can't hear how loud and unhappy they are tonight.» added teammate and former Mets pitcher Ron Darling.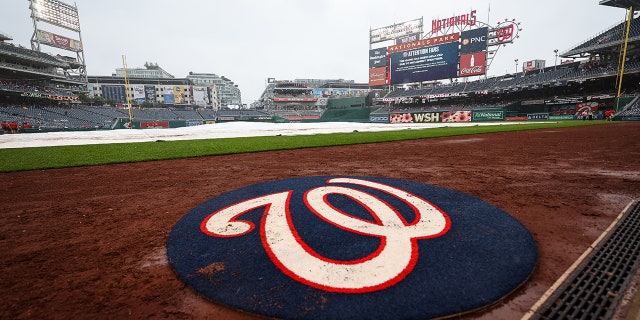 «It is truly a shameful episode of Major League Baseball to allow this to happen,» Cohen continued.
Fans echoed the sentiments of the announcers.
CLICK HERE TO GET THE FOX NEWS APP
The Mets lost the restart, 3-2.