New York Knicks fans have had a rocky relationship with Julius Randle since day one, but after his playoff series loss, he may be at his worst.
The two-time All-Star received MVP chants at Madison Square Garden in the 2020-21 season when he led the Knicks to their first playoff appearance in eight years. The following season, he was seen giving a thumbs down to fans who booed him due to poor play.
There began the love-hate relationship, but for the moment, there is no love lost.
CLICK HERE FOR MORE SPORTS COVERAGE ON FOXNEWS.COM
After the Knicks were knocked out of the playoffs with their second-round loss to the Miami Heat, fans walking near MSG were seen tearing down a Randle poster and stomping on it.
With the anger came the celebration of other Knicks fans who watched the rampage continue.
The frustrations of Knicks fans are justified: In the Knicks' final game of the season, Randle, who averaged a career-high 25.1 points per game in the regular season, scored just 15 on 3-of-14 shooting. Randle averaged 18.8 points per game against Miami and 16.6 during the playoffs.
Randle earned his second career All-Star nomination earlier this season.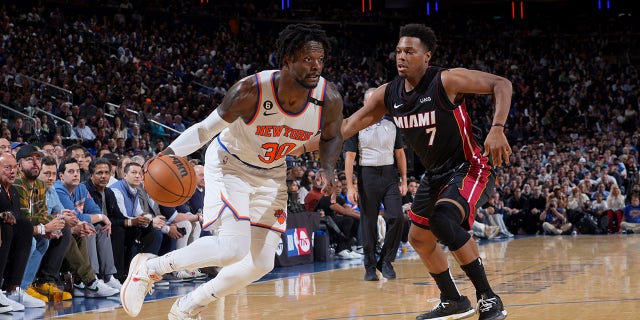 FORMER NBA PLAYER CRITICIZES KNICKS' JULIUS RANDLE FOR KISSING HIS WIFE RIGHT AFTER PLAYOFF GAME
It should be noted that Randle suffered an ankle sprain late in the regular season that worsened in the playoffs, forcing him to miss Game 1 of the Heat series. However, it seems that Knicks fans don't care much about that.
Jalen Brunson scored 41 of the Knicks' 92 points in Game 6.
The Heat are now through to their third Eastern Conference final in the past four years as the eighth seed: They will face the winner of the Philadelphia 76ers-Boston Celtics series, which ends with Sunday's Game 7.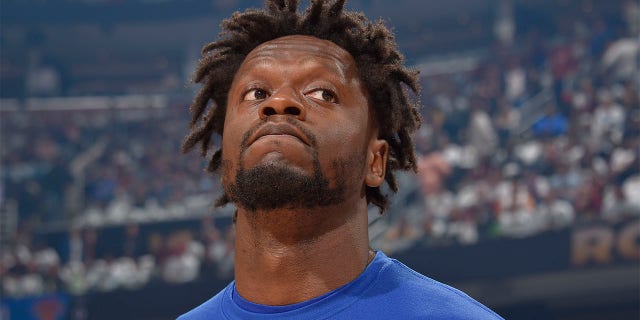 CLICK HERE TO GET THE FOX NEWS APP
Randle has two years left on his four-year contract, worth more than $117 million, which he signed before the 2021-22 season.