At the beginning of his year, Tennis legend Martina Navratilova announced that she had been diagnosed with throat and breast cancer.
Now all 18 times grand slam champion says she's «fine», just two months after revealing she doesn't have cancer.
Navratilova, 66, provided the update at the Italian Open on Sunday after being awarded the gold racket for her contributions to the sport.
MARTINA NAVRATILOVA ON AUSTIN KILLIPS' CYCLING WIN: 'WOMEN'S SPORT IS NOT THE PLACE' FOR TRANS ATHLETES
«I've had a very difficult year, but now I'm fine,» he said while giving his speech on the clay court.
Navratilova announced her diagnosis in January. She said that she had found a lump on her neck in November and while she was undergoing tests, it was also discovered that she was her breast cancer he's back.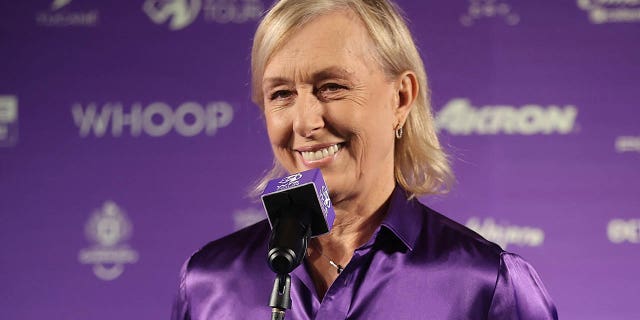 CLICK HERE FOR MORE SPORTS COVERAGE ON FOXNEWS.COM
He underwent treatment and, in late March, said during an interview with TalkTV's Piers Morgan that he was cancer-free.
«Tennis gave me an amazing life for which I am very grateful,» she added on Sunday. «I always tried to give something back when I was playing, and also in retirement.»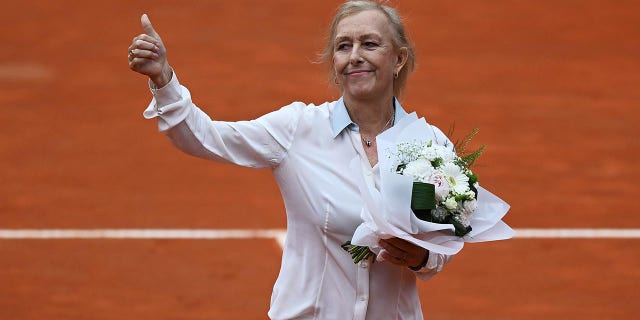 CLICK HERE TO GET THE FOX NEWS APP
Navratilova retired in 1994 but would return to the courts years later to play doubles matches. She holds a record 167 singles titles and her 331 weeks at No. 1 in the WTA rankings is the second most of any professional woman.
Associated Press contributed to this report.