A warm-up game for the FIFA Women's World Cup between the Republic of Ireland and Columbia ended abruptly on Friday after only about 20 minutes of play, because the match became «too physical,» team officials said.
One player was also reportedly hospitalized as a result.
He Football Association of Ireland (FAI) issued a statement confirming that the session held at Meakin Park, Brisbane, was called off by officials due to the physical nature of the match, with the players opting to take part in a «full training session».
AMERICAN SOCCER STAR MEGAN RAPINOE TO SUPPORT TRANS ATHLETE ON USWNT ROSTER: 'I SEE TRANS WOMEN AS REAL WOMEN'
«The closed-door match between the Irish Women's National Team and Colombia on Friday night ended after 20 minutes of play,» the statement read, via The Independent.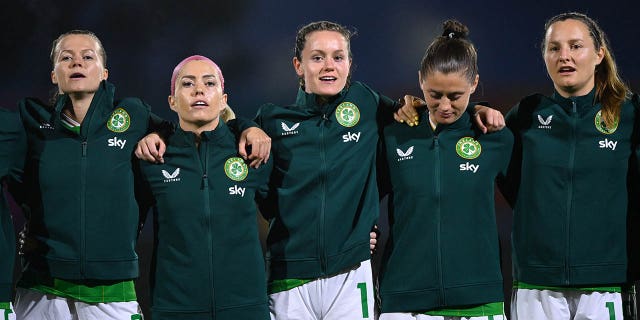 «The game, which was held at Meakin Park, Brisbane, became too physical and it was decided, after consultation with the match officials, to end the game.»
«The Ireland team then underwent a full training session to continue preparations for their opening match at the FIFA Women's World Cup 2023. against australia in Sydney on July 20.
CLICK HERE FOR MORE SPORTS COVERAGE ON FOXNEWS.COM
Sources told ESPN that midfielder Denise O'Sullivan was taken to a hospital after suffering a shin injury. Local media reported that two Colombia players had received yellow cards in the first 19 minutes.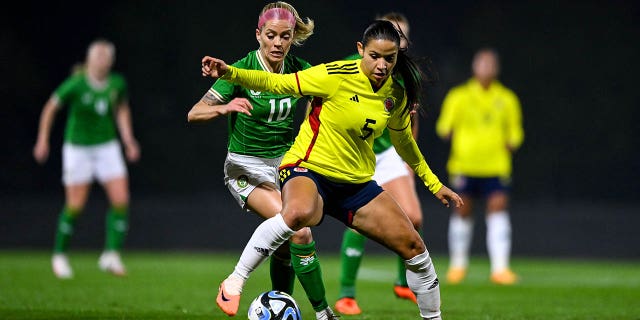 The Colombian Football Federation also issued a statement, but said the match was suspended after Ireland «preferred not to continue playing when 23 minutes of the first half had already elapsed.»
«Although all the processes and training of our teams are framed within the rules of the game, healthy competition and fair play, among others, we respect the decision of our rival team.»
CLICK HERE TO GET THE FOX NEWS APP
The Women's World Cup is scheduled to start on July 20 and is hosted by Australia and New Zealand.
Associated Press contributed to this report.