Victoria Azarenka's streak at Wimbledon came to an end on Sunday after she lost in a three-set tiebreaker to Elina Svitolina 6-2. 4-6, 6-7 (11). However, the fireworks came just after the match was decided.
Azarenka, from Belarus, walked directly to the chair umpire after the match knowing that Svitolina, who is from Ukraine, had not shaken hands with Belarusian or Russian players after their matches. So when Azarenka prepared to walk off the court, her fans booed her.
CLICK HERE FOR MORE SPORTS COVERAGE ON FOXNEWS.COM
«I can't control the crowd. I'm not sure a lot of people understand what's going on,» Azarenka said. «It wasn't fair. It is what it is. What can I do?»
It was unclear what the fans thought was going on, but Azarenka shook her head and slammed her hands or fists over her head. She said that she has always had a good relationship with Svitolina.
«But what can I say about the crowd? There's nothing to say,» he added. «She doesn't want to shake hands with Russians or Belarusians. I respected her decision. What should I have done? Stay and wait? I mean, there's nothing I could do that would have been right, so I just did what I thought was right.» respectful of his decision.
WIMBLEDON REFEREE GENTLY REMINDS FANS TO REFRAIN FROM CHAMPAGNE DURING THE GAME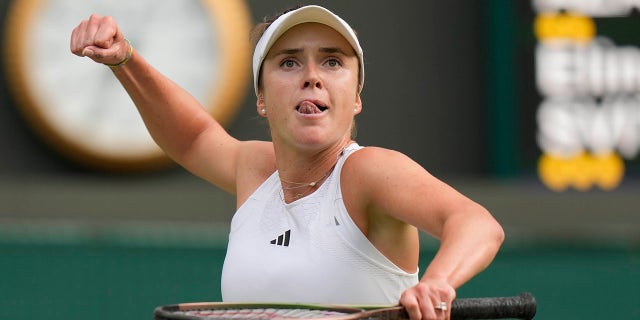 Svitolina said that the responsibility should lie with the tennis organizations to explain that there would be no handshake between the Ukrainian players and those from Belarus and Russia.
«For me personally, I think the tennis organizations have to come out with a statement that there will be no handshake between Russian, Belarusian and Ukrainian players,» he said.
«I don't know if maybe it's not clear to people. Some people don't really know what's going on. So I think this is the right way to do it.»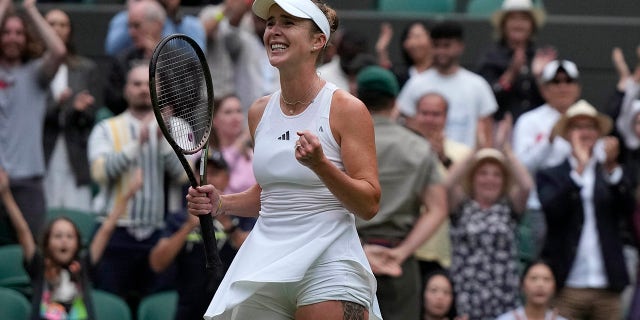 CLICK HERE TO GET THE FOX NEWS APP
In any case, Svitolina will play No. 1 Iga Swiatek on Tuesday in the quarterfinals.
Associated Press contributed to this report.