Russian and Belarusian athletes will be able to participate at Wimbledon this year after the All England Club announced on Friday that players from those countries will be eligible to compete under certain «appropriate conditions».
The organizers issued a statement confirming their reversal of last year's decision that banned any player from Russia or Belarus from competing, even as a «neutral» athlete.
«In our opinion, the option for player personal statements was not viable last year,» the statement read.
WIMBLEDON CHANGES ALL-WHITE CLOTHING POLICY TO ACCOMMODATE WOMEN'S TENNIS PROFESSIONALS
«Since then, extensive engagement with the Government and tennis stakeholder bodies has clarified and developed the form of the declarations and produced workable measures for their implementation and compliance. This approach has the full support of the Government and the LTA, the ATP, the WTA and the ITF.»
The declaration sets out the specific conditions that players must abide by, including the declaration of «neutral» status. Players will also be prohibited from any «expression of support» for the invasion of Russia, and any player who receives funding from Russian and/or Belarusian states will not be allowed to participate in the competition.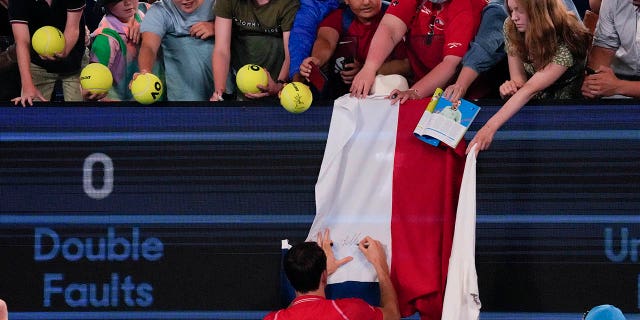 That includes «the sponsorship of companies operated or controlled by states.»
CLICK HERE FOR MORE SPORTS COVERAGE ON FOXNEWS.COM
«We continue to fully condemn Russia's illegal invasion and our wholehearted support remains with the people of Ukraine,» All England Club chairman Ian Hewitt said in a statement. «This was an incredibly difficult decision, one not made lightly or without much consideration for those who will be affected.»
He continued: «We believe that, considering all factors, these are the most appropriate arrangements for The Championships for this year.»
Wimbledon was the only one big hit to ban the Russians from their tournament last year. The Davis Cup and the Billie Jean King Cup have already banned athletes from Russia and Belarus from playing in team events in 2022.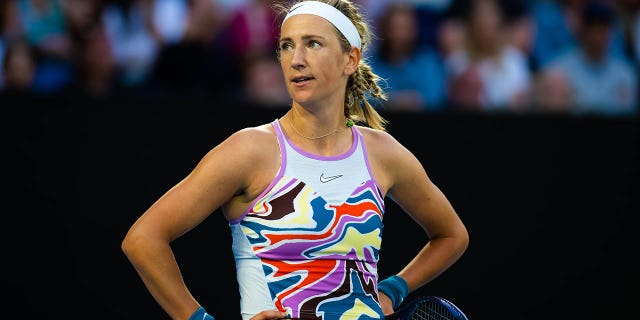 CLICK HERE TO GET THE FOX NEWS APP
Former world No. 1 Daniil Medvedev and Victoria Azarenka, as well as 2023 australian open champion Aryna Sabalenka was unable to participate last year.
Wimbledon was stripped of its ranking points and several of tennis' stars, including Novak Djokovic and Martina Navratilova, disapproved of the action. The Lawn Tennis Association was also fined for the move.