New York Knicks legend Willis Reed died Tuesday at the age of 80.
The NBA Retired Players Association confirmed the Hall of Famer's death in a tweet.
«The basketball community has lost a Legend. Our hearts go out to Willis Reed's family, friends and fans,» the organization wrote on Twitter.
Reed spent his entire 10-year career with the Knicks, and the organization retired his number 19 in 1976, two years after his retirement.
He was the first player to have his number retired by the organization and later served as head coach.
CLICK HERE FOR MORE SPORTS COVERAGE ON FOXNEWS.COM
He was inducted into the Naismith Basketball Hall of Fame in 1982, but is perhaps best known for coming out of the tunnel while healing from a serious thigh injury before Game 7 of the 1970 NBA Finals.
Reed was injured in Game 5 and missed the next game, but shocked everyone in attendance when he stepped out for Game 7 warmups and scored the Knicks' first two baskets of the game. They were the only points of the game for Reed, but the Knicks won the game, 113-101 to take home their first championship over the Los Angeles Lakers.
SHAQ UPDATE TO HEALTH CONCERNED FANS AFTER HIP REPLACEMENT SURGERY
Reed was named MVP of that final and also won regular season MVP. Before his injury, he had 31.8 points and 15.0 rebounds in the first four games of the series. He also helped the Knicks to another title in 1973, which again won Finals MVP.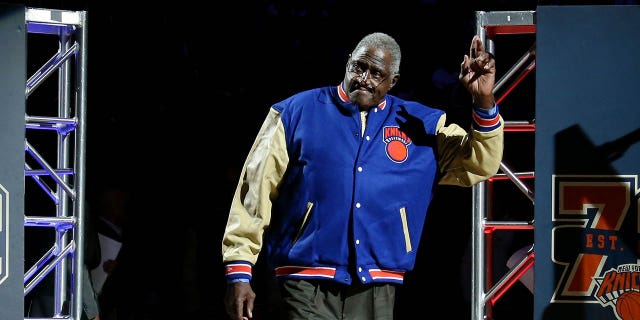 CLICK HERE TO GET THE FOX NEWS APP
The seven-time All-Star averaged 18.7 points and 12.9 rebounds per game in his injury-scarred career as he was named to the NBA's 50th and 75th Anniversary Teams.