USC Trojans athletic director Mike Bohn has surprisingly resigned from his position, he and the school confirmed Friday.
Bohn was hired by the University of Southern California in 2019 after Lynn Swann left the program.
«After more than 40 years of leadership in collegiate athletics, the time is right to step down from my position as director of athletics at the University of Southern California,» Bohn said in a statement to the Los Angeles Times.
«I have dedicated my life to serving student-athletes and furthering the enterprise of intercollegiate athletics.»
CLICK HERE FOR MORE SPORTS COVERAGE ON FOXNEWS.COM
Bohn also touted his success in leading USC through turbulent times and spearheading the program's pending move to the Big 10 Conference.
«I will always be proud to lead the program through the most tumultuous times in the history of the profession and at USC with a restored reputation and significant national accomplishments. I led the process to join the Big 10 Conference, hired outstanding head coaches, produced the highest graduation rate in school history and won numerous conference and national championships.»
USC, NCAA HIT WITH NATIONAL LABOR RELATIONS BOARD COMPLAINT ABOUT ATHLETES' COMPENSATION
The 62-year-old hinted that his health may have played a role in his decision to resign.
«As a former student-athlete, my purpose and identity is based on supporting young people in achieving their athletic, academic and personal goals,» Bohn said.
«I have been blessed to have had so many wonderful opportunities and met so many wonderful people, and I leave wishing the very best to everyone I have worked and served with. Moving forward, it is important now that I focus on being present with my precious family, addressing current health challenges and reflecting on how I can make an impact in the future.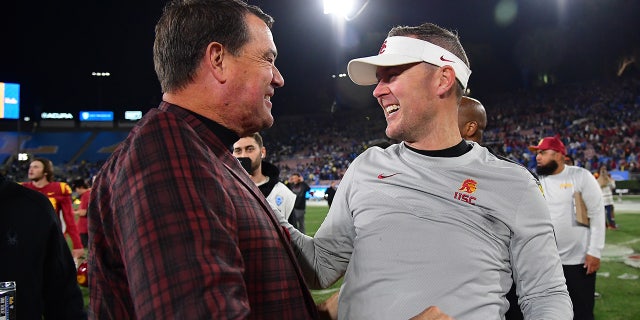 Before being named athletic director at USC, Bohn held the same position at Idaho, San Diego State University, Colorado and the University of Cincinnati.
Bohn's resignation took effect immediately.
«On behalf of the Trojan family, I thank Mike for his contributions to our athletic department during a time of rapid transformation and growth. In the coming days we will announce a transition team comprised of internal and external leaders and launch a national search for a new director of athletics shortly,» USC President Carol Folt said in a statement.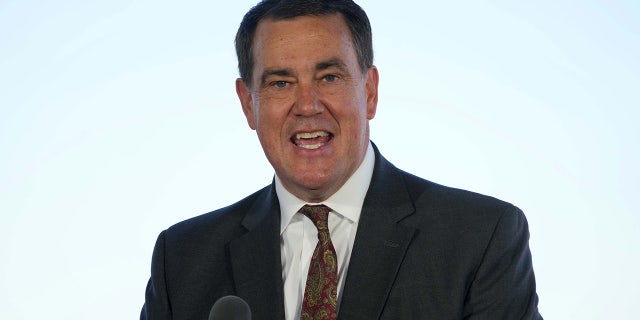 During Bohn's tenure, the men's basketball team qualified for three consecutive NCAA tournaments. The basketball program also recently got a commitment from LeBron James' son, Bronny.
CLICK HERE TO GET THE FOX NEWS APP
Bohn is also credited with bringing Lindsay Gottlieb to Los Angeles to coach the women's basketball team. The women's basketball team made one appearance in the NCAA Tournament earlier this year. Gottlieb previously served as an assistant coach for the Cleveland Cavaliers before joining USC in 2021.