Legendary American soccer player Megan Rapinoe announced that she will retire from professional soccer at the end of the 2023 National Women's Soccer League season.
Rapinoe, 38, became one of the brightest stars in US women's soccer, delivering some of the biggest performances in the history of the sport. She has also been outspoken about a long list of social issues throughout her career, including LGBTQ+ rights, racial inequality, voter rights, and gender and pay equity.
A two-time World Cup winner, she is scheduled to compete in the final World Cup of her career later this summer, before ending the NWSL season with OL Reign in Seattle.
CLICK HERE FOR MORE SPORTS COVERAGE ON FOXNEWS.COM
«I've been able to have such an amazing career, and this game has taken me all over the world and allowed me to meet so many amazing people,» Rapinoe said. «I feel incredibly grateful to have played for so long, to have the success we've had and to have been part of a generation of players who, without a doubt, left the game better than they found it. To be able to play one last World Cup and one last season of the NWSL and going out on my own terms is incredibly special.
NATIONAL WOMEN'S SOCCER LEAGUE SEEING YOUTH MOVEMENT AS LEAGUE NOW ACCEPTS FEMALE PLAYERS UNDER 18 YEARS OLD
Rapinoe also appreciated the support she has received throughout her career.
«I want to thank my family for being by my side all these years. Thank you to all my teammates and coaches from my early days in Redding, through college at the University of Portland, and of course, thanks to US Soccer. Seattle Reign and especially Sue, for everything. I will always appreciate the friendships and support throughout the years in this game, and I am beyond excited for one last trip with the National Team and the Reign.»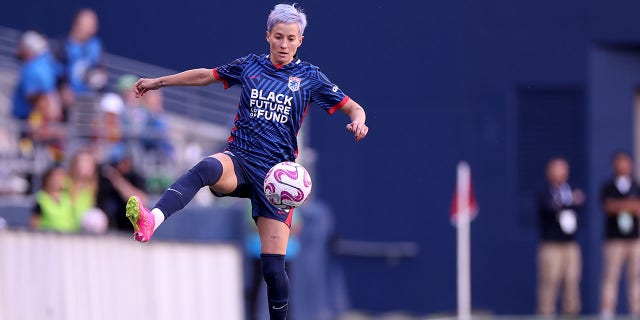 Rapinoe's international career began in July 2006 when she made her debut in a match against the Republic of Ireland in California.
She previously represented the USA at the 2011 Women's World Cup in Germany, in 2015 in Canada, and in 2019 in France. The 2023 FIFA Women's World Cup kicks off on July 20 and runs through August. She also won a gold medal at the 2012 Olympics.
Rapinoe and Abby Wambach are tied for third on the all-time assists list for the USWNT.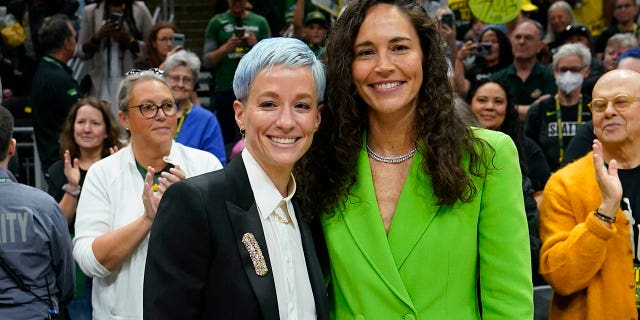 Rapinoe played for a total of five different head coaches during her USWNT tenure.
«Megan Rapinoe is one of the most important players in the history of women's soccer and a personality like no other,» said US Women's National Team head coach Vlatko Andonovski. «She has produced so many memorable moments for her team and the fans on the field that will be long remembered, but her impact on people as a human being may be even more important. It has been a wonderful experience coaching her in the NWSL and for the National Team, and I hope he will be an important part of our team at the World Cup.»
CLICK HERE TO GET THE FOX NEWS APP
Rapinoe is engaged to women's basketball legend Sue Bird, who retired from the WNBA last year. Bird won five gold medals at the Olympic Games with Team USA Basketball.