MOSCOW, Idaho — The father of one of the four slain University of Idaho students vowed Monday that when the Pennsylvania man accused of the murders finally appears in court, he and the other parents will be there to stare at him.
«I want him to be sick of seeing us and knowing that these people won't let it go,» Steve Goncalves said in an interview. «You know, it's a battle of wills, and we'll see who wins.»
Goncalves, whose 21-year-old daughter, Kaylee Goncalves, was one of the victims, spoke as investigators prepared to extradite quadruple-murder suspect Bryan Christopher Kohberger back to Idaho from Pennsylvania, where he was arrested Friday.
He said he had never heard of Kohberger, 28, a doctoral student at nearby Washington State University, before he was taken into custody Friday.
When asked about any connections Kohberger might have had to the victims, Goncalves' lawyer, Shannon Gray, said: «We are gathering as much information as we can that can help the investigation.»
«There is a lot of evidence that hasn't been discovered yet,» Goncalves said.
Pennsylvania State Police arrested Kohberger, who is working on a Ph.D. in criminal justice and criminology, seven weeks after the four students were stabbed to death in their beds on November 13.
In addition to Kaylee Goncalves, of Rathdrum, Idaho, the other three students killed in the attack were Ethan Chapin, 20, of Conway, Washington; Madison Mogen, 21, of Coeur d'Alene, Idaho; and Xana Kernodle, 20, of Avondale, Arizona.
So far, no suspicious motive for the massacre has been revealed. Kohberger's attorney, Jason A. LaBar, the chief public defender for Monroe County, Pennsylvania, has released a statement of condolences on behalf of Kohberger's parents, Michael and Marianne Kohberger, and her sisters, Amanda and Melissa.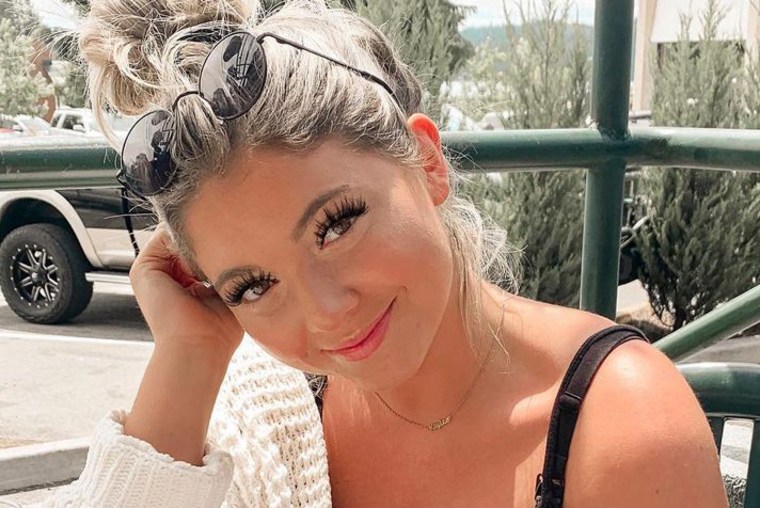 The Kohberger family said they are cooperating with investigators but are also supporting the suspect.
«Let's let the legal process play out and as a family we will love and support our son and brother,» the statement read in part.
Kohberger will be indicted on four counts of first-degree murder and robbery when he returns to Idaho this week. The extradition hearing is Tuesday, and his public defender said he would most likely be transferred back to Idaho Tuesday night.
Two law enforcement sources familiar with the investigation have said DNA evidence played a key role in linking the killings to Kohberger. The probable cause affidavit with details supporting his arrest will remain sealed until he lands in Idaho and receives the documents in court, authorities said.
It was not immediately clear who would represent Kohberger in Idaho. LaBar is handling only his extradition hearing.
Three of the victims, Goncalves, Mogen and Kernodle, were roommates at the house where they died, police said. Chapin, who was Kernodle's boyfriend, was staying the night.
Two other roommates who were home at the time were asleep during the stabbings, detectives said. One of their cell phones was used to call 911 when they woke up in the morning.
The massacre in the small college town made national news and led to 19,000 tips from the public that police said were crucial to locating Kohberger.
The reluctance of the Moscow Police Department to release information early in the investigation created an information vacuum and generated anxiety and fear among the public.
Police Chief James Fry later said he regretted not being more transparent.
«I took responsibility early on for not going out in the press and talking about it,» Fry said in a sometimes emotional New Year's Eve interview. «That would be something that would change in the future. It's a lesson learned.»
After Kohberger's arrest was announced, Kernodle's mother, Cara Northington, said Friday that a huge weight had been lifted from her shoulders and that she did not know the suspect.
"A lot of the pain was not knowing who it was, knowing that whoever was responsible for it is still out there," he said. «So yeah, this definitely takes away a lot of the pain that we were experiencing.»
Kohberger remains an enigma to much of the public. In addition to being a doctoral student, she was known to make «creepy» and inappropriate comments to female employees and customers at a Pennsylvania brewery, the company's owner said Saturday.
Goncalves said the arrest is the beginning of the «second chapter» in what has already been a painful saga for his family and the families of the other victims.
"We are moving forward to make sure we have the right person, and we are all focused on understanding what we are about to go through," he said.
Gray, the lawyer, said: «We're hopeful that everything works out and they have a strong case against this guy and we'll get a conviction in the future.»
Gadi Schwartz and Deon J. Hampton reported from Moscow, Idaho, Minyvonne Burke reported from Monroe County, Pennsylvania, and Corky Siemaszko reported from New York City.