The Phoenix Suns' season ended in disappointment Thursday night with a 125-100 loss to the Denver Nuggets, and big changes could be ahead.
The organization is reportedly expected to «aggressively explore the trade market» for big man Deandre Ayton, the team's first overall pick in the 2018 NBA Draft.
Ayton is averaging 16.7 points and 10.4 rebounds per game in his five-year career, but there has been a long-standing gap between him and the organization.
CLICK HERE FOR MORE SPORTS COVERAGE ON FOXNEWS.COM
Ayton and head coach Monty Williams have had a rocky relationship since last year, and last year's contract negotiations didn't go well until Phoenix had no choice but to match the Indiana Pacers' $133 million free agent offer. restricted.
The 24-year-old was benched in Game 3 of the Suns' series against Denver after going just 2-for-6 from the floor. And he missed his final game of the season with a rib injury.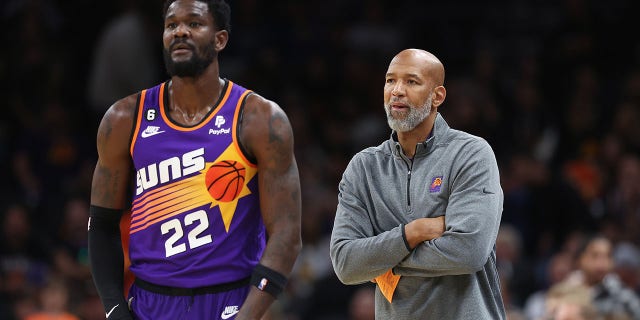 SUNS' KEVIN DURANT CALLS NUGGETS LOSS 'EMBARRASSING' AS PHOENIX GOES IN OFF-SEASON
ESPN reports that Ayton is welcome to a deal and «would be excited about a fresh start» with a new team.
There is also speculation in the league that Chris Paul has played his last game with the Suns. The future Hall of Famer has missed the last four games with a groin injury, and his $30.8 million salary will be fully guaranteed on June 28.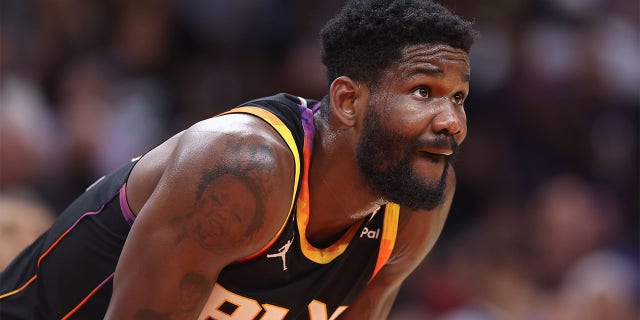 CLICK HERE TO GET THE FOX NEWS APP
In the series against the Nuggets, Ayton averaged 10.8 points and 8.2 boards per game.