Two players were ejected from the New Orleans Saints and Carolina Panthers game on Sunday.
The incident occurred with approximately 12:08 remaining in the third quarter. Panthers running back D'Onta Foreman ran the ball to no gain, but some shoving and shoving ensued after the play. Saints defensive end Marcus Davenport appeared to hit Foreman on the helmet first and the running back responded.
CLICK HERE FOR MORE SPORTS COVERAGE ON FOXNEWS.COM
Officials threw flags and called unsportsmanlike conduct on both players. The officials then made the determination to eject both players from the final game of the season.
Foreman was then seen yelling something across the field on his way out.
Foreman led the Panthers with 67 rushing yards. Davenport had recorded three tackles in the game before being ejected. New Orleans was leading 7-0 at the time.
BENGALS TROLLS' JOE MIXON NFL PLAYOFF SOLUTION WITH TD COIN-FLIP CELEBRATION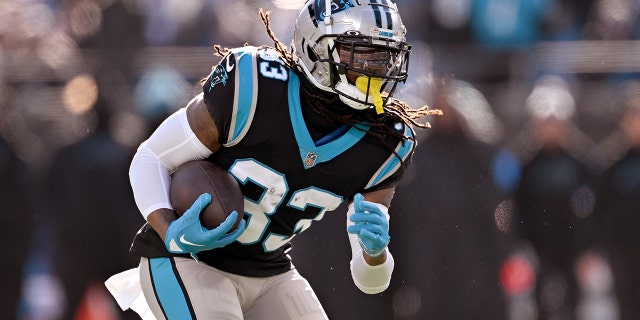 Foreman made his 17th appearance in a game this season. He had a career-high 846 rushing yards and five rushing touchdowns in his first season with Carolina. He was asked to do more after the team traded Christian McCaffrey to the San Francisco 49ers midseason.
Davenport is in his fifth season with the Saints. He had 26 tackles and a half sack in 14 games before Sunday's matchup against the Panthers.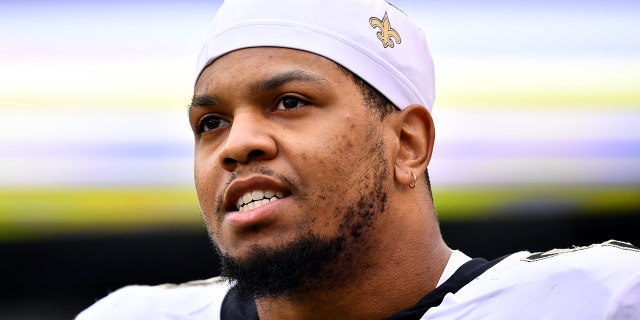 CLICK HERE TO GET THE FOX NEWS APP
New Orleans entered the game 7-9 and Carolina entered 6-10.