Cincinnati Reds manager David Bell was ejected from Friday night's game against the New York Yankees after officials left Clarke Schmidt in the game following a substance test where he was forced to wash his hands.
In the bottom of the fifth inning, the umpires underwent a routine check of Schmidt's hands, but things turned around when Schmidt returned to the dugout and not the mound.
When Schmidt returned to the field, the referees checked his hands one more time and he was given the all-clear. However, Bell disagreed with the referees' decision.
CLICK HERE FOR MORE SPORTS COVERAGE ON FOXNEWS.COM
Bell could be seen saying it was «bulls–t» for Schmidt to stay in the game.
Bell mostly deflected a question about it after the game, but said: «It was probably obvious what happened.»
«We don't benefit from me talking about this», bell said.
Schmidt said after the game that the problem had been more with his glove.
«There was nothing wrong with my hands. They weren't sticky at all…» he said. «It seemed like there was no concern with stickiness or anything with my hands.»
The situation is practically a carbon copy of what happened to Minnesota Twins manager Rocco Baldelli last month when the officials allowed Domingo Germán to remain in the game despite a stern warning. Baldelli argued that Germán should have been expelled, so he was saved.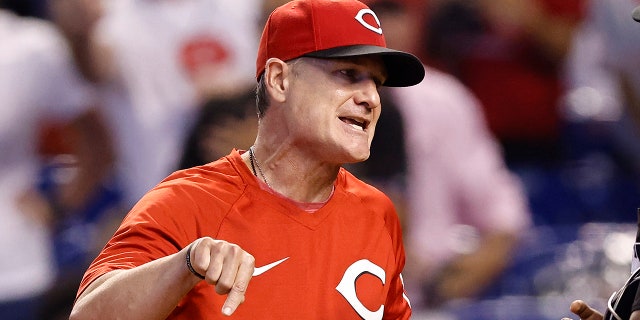 WIFE OF METS FRANCISCO LINDOR CHRISTIA TO HUSBAND'S FORMER TEAMMATE FOR COMMENTS ABOUT LACK OF TEAM LEADERSHIP
Ironically, the same team of umpires from that Twins-Yankees game ejected German earlier this week because his hand was too sticky, and he was given a 10-game suspension for violating the league's pitching substance policies.
Rosin is a legal substance, but too much could result in ejections and suspensions, and in a couple of cases this season, it apparently has.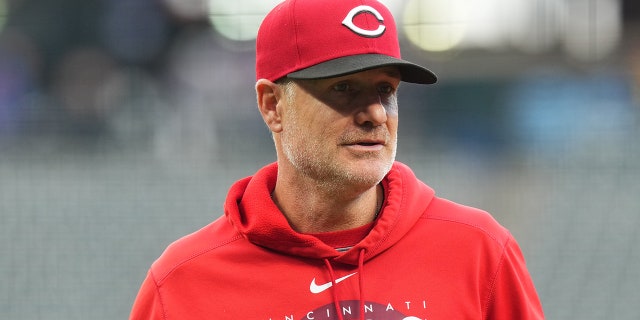 CLICK HERE TO GET THE FOX NEWS APP
Schmidt pitched 5+ two-run innings of ball in the Yankees' 6–2 victory.