Pat McAfee confirmed all the rumors Tuesday, announcing that his «The Pat McAfee Show» will be moving full-time to ESPN.
McAfee is leaving in the middle of his $120 million contract with FanDuel TV, which was a four-year contract, according to Andrew Marchand of the New York Post.
It is not known how much ESPN will pay McAfee now, but Marchand said the deal is around «eight figures» a year.
CLICK HERE FOR MORE SPORTS COVERAGE ON FOXNEWS.COM
McAfee will bring his entire team to ESPN, and the popular show will air on ESPN and ESPN+, as well as the network's YouTube channel. During the announcement, McAfee said that he made sure the program was free for everyone no matter what.
But, for those looking to watch it on ESPN, the show will air in the fall every day after «Get Up!» and «First Take».
The show will also continue its quirky interviews, including Aaron Rodgers every Tuesday.
PAT MCAFEE SEEKS DISMISSAL OF BRETT FAVRE'S DEFAMATION LAWSUIT AGAINST HIM, ASKS QB FOR CHARITABLE DONATION INSTEAD
«We're not going to change anything,» McAfee said in the announcement. «That was literally the beginning of every conversation with everyone on this 'Up To Something Season.'»
McAfee added that «four significant offers» were made to him and his team, and ESPN, whom he has known well from their appearances on «College Gameday» during college football season, made the right offer.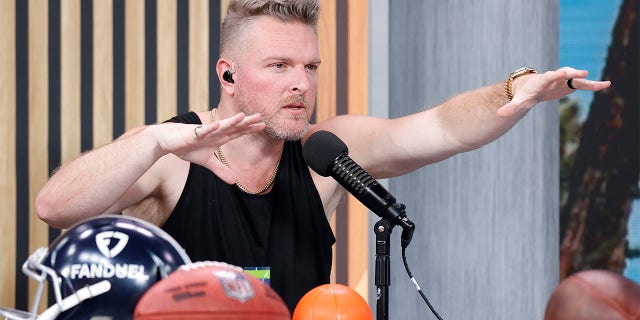 He also noted that networks and platforms believe the show is the «future of sports talk,» according to McAfee.
While nothing is changing, McAfee said he and his team will have to watch their language a bit as they move toward daytime TV. The F-word won't be said «almost as much, but all the other words are done.»
McAfee's popularity in sports media has grown since he left the NFL as a punter with the Indianapolis Colts at age 29 to pursue a career in the industry. McAfee had made his second Pro Bowl in his eight-year career in 2016, but he believed his calling lay elsewhere.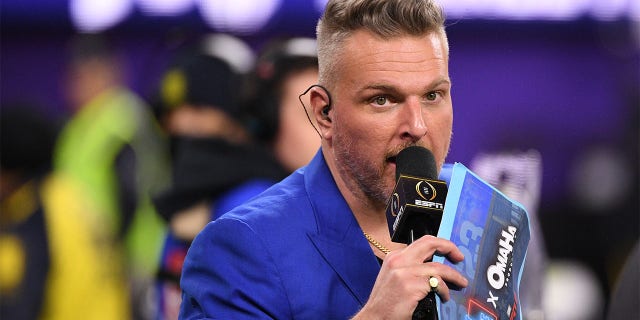 CLICK HERE TO GET THE FOX NEWS APP
He bet on himself, and he's clearly settled up to this point.