Novak Djokovic will not defend his title at the Italian open this year after being teased by 20-year-old Danish tennis player Holger Rune on Wednesday.
Djokovic, who advanced to his 17th consecutive Italian Open quarterfinal match after defeating Cameron Norrie on Tuesday, was eliminated following a 6-2, 4-6, 6-2 loss to Rune.
This was Djokovic's second loss to Rune in six months and comes just before the French Open, where Rune is looking at the first Grand Slam of his career.
NOVAK DJOKOVIC CALLS OUT ITALIAN OPEN OPPONENT FOR LACK OF SPORTSMANSHIP AFTER RECEIVING A BALL
«I want to win a Grand Slam this year,» Rune told reporters after the match. «Obviously I hope it can be achieved at the French Open. If not, I hope to achieve it at the other two Grand Slams.»
Djokovic pointed to the poor weather conditions in Rome, saying it created a «slower» game. The game was suspended for more than an hour due to rain.
«Slower conditions these days. I think this is probably the coldest and wettest tournament I've ever played here in Rome…Obviously, in these kinds of conditions, it's very difficult to pass the ball to him.»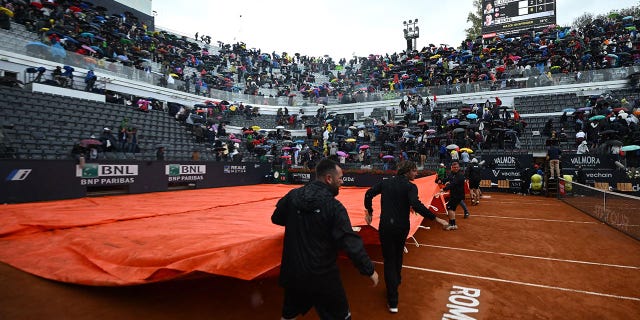 CLICK HERE FOR MORE SPORTS COVERAGE ON FOXNEWS.COM
«He was just better. He played too good for me for most of the match,» Djokovic added. «He kept his nerve and deserved to win.»
Djokovic has won six titles in Rome. Only Rafael Nadal he has the most wins with 10.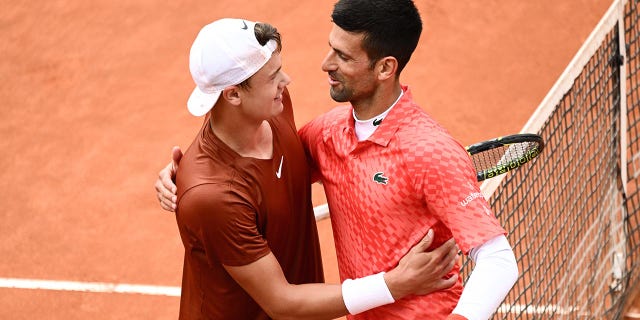 CLICK HERE TO GET THE FOX NEWS APP
«I will ask [for] tips,» Djokovic joked when asked by a reporter if he had any tips for Rune as they headed to Roland Garros.
«He beat me twice when we played against each other, so I have no advice for him. So far he's doing very well.»
Associated Press contributed to this report.