Boo Buie scored 22 points to lead Northwestern to a win in the school's second NCAA Tournament appearance, 75-67 over Boise State on Thursday.
The seventh-seeded Wildcats (22-11) previously made it to the Big Dance in 2017 and, just like that time, made sure they wouldn't be left alone.
Northwestern never trailed in a game that was close most of the way and advanced to play either UCLA or UNC Asheville in the West Region second round.
CLICK HERE FOR MORE SPORTS COVERAGE ON FOXNEWS.COM
The 10th-seeded Broncos (24-10) are still looking for their first tournament win, losing their opener for the ninth time in as many tries. Max Rice scored 17 points to lead Boise State and Naje Smith added 14.
Chase Audige added 20 points for the Wildcats and Ty Berry scored 13, including three 3-pointers.
The Bulldogs trailed by 10 points early, but fought back to tie the game at 40 early in the second half when Rice hit her second 3-pointer of the half.
AUBURN STAYS STRONG TO KNOCK IOWA OUT OF NCAA TOURNAMENT
The game was close for most of the time before Northwestern finally rebuilt the lead to 10 on a Brooks Barnhizer call with 3:15 to go.
HOLD ON
Broncos guard Marcus Shaver Jr. had to be helped off the court after suffering an apparent leg injury late in the first half. He left the locker room late after halftime and returned to the game.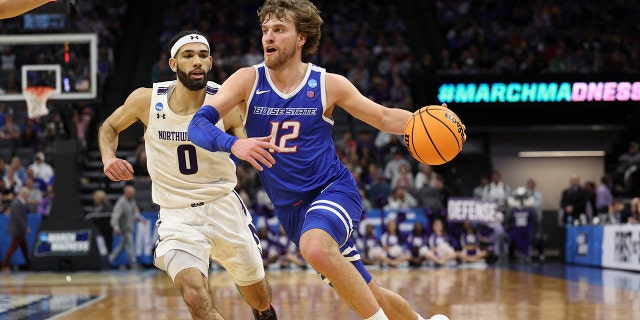 BIG PICTURE
Boise State: With four starters returning from last year's team of the tournament, including three seniors, the Broncos were hoping this year's team could be the one to finally break through. They fell to 0-4 in the tournament under coach Leon Rice.
PRINCETON SHOCKS ARIZONA, PULLS LATEST RACE FOR BIGGEST MARCH MADNESS UPSODE YET
Northwest: After finishing second in the Big Ten for the first time since the 1958-59 season, the Wildcats made sure this special season didn't come to an early end. Northwestern lost in the second round to Gonzaga in 2017 after beating Vanderbilt in their tournament debut.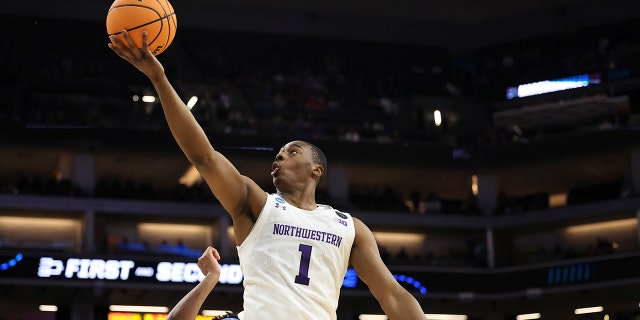 CLICK HERE TO GET THE FOX NEWS APP
UNTIL NEXT TIME
Northwestern is looking for its first trip to the Sweet 16.