The NFL will not resume play between the Buffalo Bills and Cincinnati Bengals this week after Damar Hamlin's cardiac arrest during the first quarter of Monday night's game.
«The NFL continues to be in regular contact with the medical team treating Damar Hamlin, as well as the Bills and Bengals organizations and the NFL Players Association,» the NFL said in a statement.
«After speaking with both teams and NFLPA leadership, NFL Commissioner Roger Goodell informed the clubs today that the Bills-Bengals game will not resume this week.
DAMAR HAMLIN'S FAMILY RELEASES STATEMENT OF THANK YOU TO HIS SUPPORTERS Amid 'TIMES OF CHALLENGE'
«The NFL has not made any decisions regarding the possible resumption of play at a later date.»
The game was suspended after Hamlin collapsed on the grass during the first quarter.
CPR was administered to Hamlin in the field before an ambulance took him to the hospital.
CLICK HERE FOR MORE SPORTS COVERAGE ON FOXNEWS.COM
On Tuesday afternoon, the Bills provided an update on Hamlin's condition.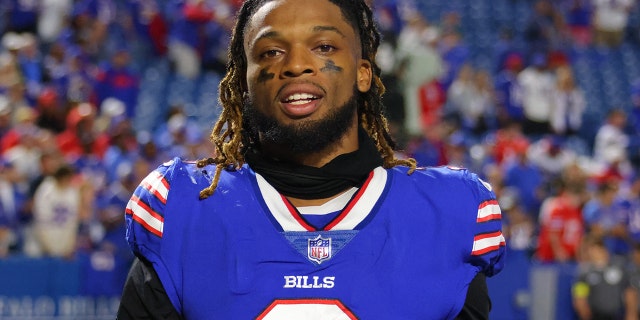 «Damar Hamlin spent the night before in the intensive care unit and remains there today in critical condition at the University of Cincinnati Medical Center,» the Bills said in a statement.
«We are grateful and appreciative of the tremendous amount of support we have received thus far.»
Hamlin's collapse to the turf occurred with 5:58 remaining in the first quarter and the Bengals leading the Bills, 7-3.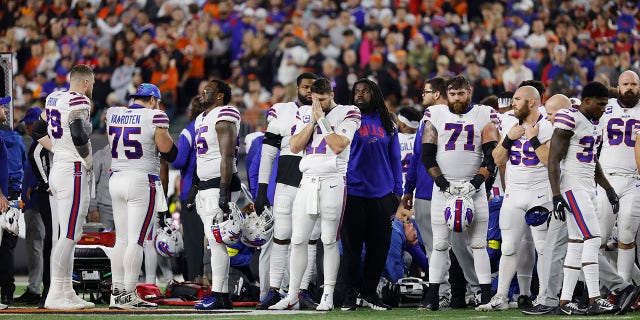 The second-year safety went to the ground after dropping Bengals wide receiver Tee Higgins following a 13-yard completion from quarterback Joe Burrow.
CLICK HERE TO GET THE FOX NEWS APP
The Bills organization said Hamlin's «heartbeat was restored on the field» before he was taken to the hospital.
The NFL also stated in its statement that no changes have been made to the Week 18 schedule.