NASCAR is investigating an incident involving Bubba Wallace at last weekend's All-Star race when an unidentified person hacked into his team's radio and yelled a derogatory statement, a spokesman confirmed Wednesday.
NASCAR spokesman Mike Forde told The Associated Press that an investigation into the incident was opened after reports revealed that someone outside the 23XI racing team got access to the radio.
«Go back to where you came from, idiot,» the person said, according to Motorsport.com. «You're not wanted in NASCAR.»
BUBBA WALLACE FACES NO DISCIPLINE FROM NASCAR FOR FLIPTING THE BIRD DURING POST-RACE INTERVIEW: REPORTS
Forde said racing electronics and security teams are investigating the hack to see how it was done and how to prevent a similar situation from happening in the future.
«We certainly take it seriously, there's no question about that,» he said. «But we can't allow fans to interfere with team radio and potential competition implications.»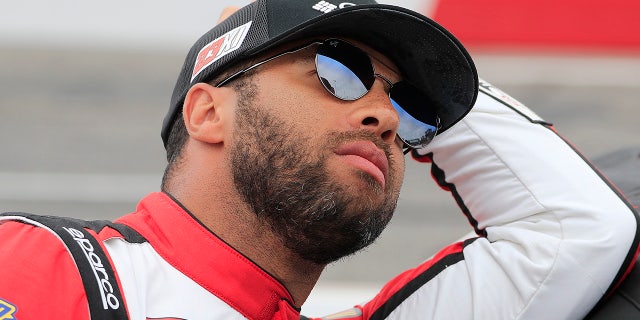 CLICK HERE FOR MORE SPORTS COVERAGE ON FOXNEWS.COM
Wallace's second place finish in the star race at North Wilkesboro Speedway was overshadowed by controversy.
In addition to the radio trick, Wallace was booed during his introduction to the NASCAR Craftsman Truck Series earlier in the weekend and created quite a stir on social media after he appeared to give the middle finger during a post-race interview following the All-Star race.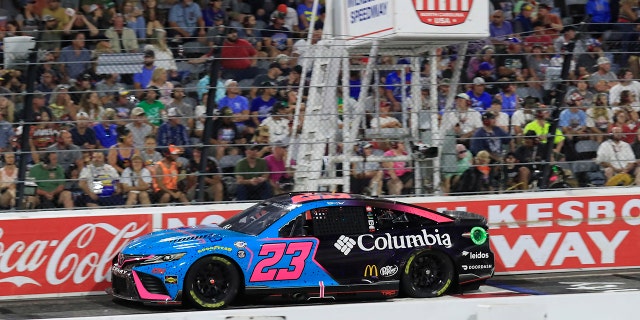 CLICK HERE TO GET THE FOX NEWS APP
According to FOX Sports, NASCAR would not discipline Wallace after finding out he was gesturing towards a friend.
Wallace continues to have a strong season with 23XI Racing.
He is 15th in points and is projected to make the playoffs if he continues at his pace. A win would definitely help his chances. The Coke 600 is this weekend, and Wallace finished 14th at Charlotte last season.
Fox News' Ryan Gaydos contributed to this report.