A nightmare week and season for the New York Mets just got a whole lot worse.
After being swept by the Atlanta Braves, the team placed Pete Alonso on the disabled list with a wrist injury.
The Mets slugger was hit by a pitch in the first inning Wednesday and had to leave the game. On Friday, the Mets called it a «bruise to the bone and sprained left wrist.»
CLICK HERE FOR MORE SPORTS COVERAGE ON FOXNEWS.COM
Alonso has been a bright spot in what has been a disappointing season for the Mets. His 22 home runs are the most in baseball and his 49 RBIs rank atop the National League.
But the season hasn't been going so well for the rest of his team. Despite the highest payroll in MLB history (more than $345 million), the Mets are 30-33 and sit fourth in the NL East.
They were supposed to be based on the starting pitch, but their starters' 4.93 ERA ranks as the sixth worst in baseball. While getting swept in Atlanta, the Mets led by three runs in every game.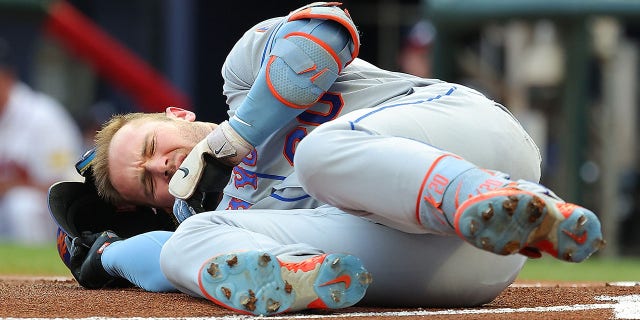 New York, already lacking power in the rest of its lineup, will now lose one of the best pure hitters in the game.
YANKEES' AARON JUDGE LANDS ON DIED LIST WITH TOE INJURY FROM CRAZY CATCH AGAINST DODGERS
Since his MLB debut in 2019, his 168 home runs and 429 RBIs are the most in baseball.
Alonso finished eighth in National League MVP voting last year with his 40 home runs, 131 RBIs and a career-best .869 OPS, along with a career-best .271 average.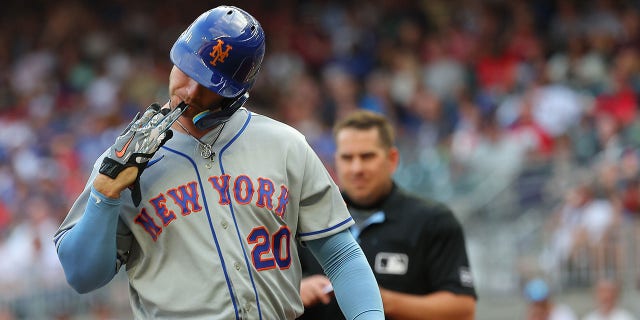 This is Alonso's first trip on the IL. What looked like a fun summer in New York with a home run battle looks bleak. New York's other slugger, Aaron Judge, is also on the disabled list with a toe injury. His 19 home runs are the second most in baseball.
CLICK HERE TO GET THE FOX NEWS APP
The Mets will begin a three-game series in Pittsburgh on Friday night.