The Sacramento Kings have been the surprise team in the Western Conference this season, sitting three games over .500, as the year begins to pick up its pace and speed toward the playoffs.
The Kings' performance has been boosted by great years from De'Aaron Fox and Domantas Sabonis, who have remained healthy for most of the season. Fox is averaging 23.8 points, 6 assists and 4.5 rebounds per game and Sabonis is averaging 18.7 points, 12.4 rebounds and 6.8 assists per game.
CLICK HERE FOR MORE SPORTS COVERAGE ON FOXNEWS.COM
In the first round of fan voting for the NBA All-Star Game, neither Fox nor Sabonis (or any other Kings player) made the top 10. games, he ranked tenth on the frontcourt list with 245,985 votes.
Kings coach Mike Brown took issue with how the first round of fan voting played out.
HEAT'S DEWAYNE DEDMON IS EJECTED FROM GAME AFTER SLAPPING A MASSAGE GUN ON THE COURT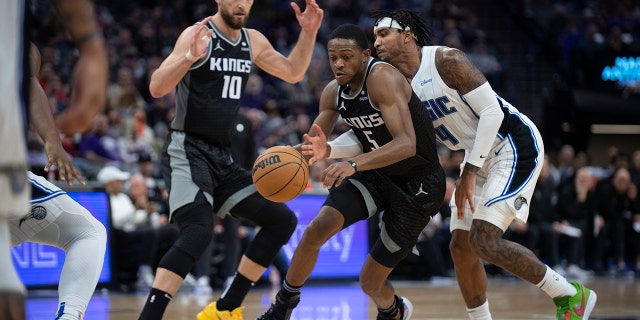 «Those fans don't know what they're talking about,» Brown said Monday before the team's 136-111 win over the Orlando Magic by the Sacramento Bee.
It's the first time in a while that the Kings have been in playoff contention, let alone leading the Pacific Division. Brown, in his first year as head coach, has 21 wins on the season. Sacramento only had 30 wins in 2021-22 and 31 wins in the 2019-20 and 2020-21 seasons.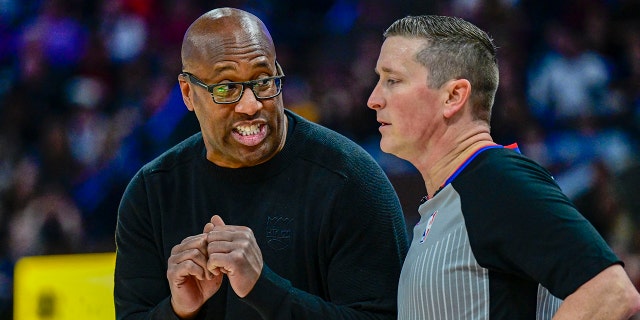 CLICK HERE TO GET THE FOX NEWS APP
The Kings haven't finished a season above .500 since the 2005-2006 season. It was also the last time they made the playoffs.