Where did the ball go? How far did he travel? How fast did he get off the bat?
None of these questions have been answered by Minnesota Twins slugger Joey Gallo's mammoth three-run home run against the Chicago Cubs on Saturday afternoon at Target Field.
Hayden Wesneski threw a 94.9 mph fastball right into Gallo's wheelhouse in the bottom of the third inning with runners on first and second, and the left-handed hitter capitalized with a big hook that sent the ball flying to right-center field.
CLICK HERE FOR MORE SPORTS COVERAGE ON FOXNEWS.COM
The Twins announcers tried to follow the ball by viewing different television camera angles as Gallo began to round the bases, but could not find it. Nobody in the stands even knew where the ball was, and you could tell by their reactions.
Everyone knew that Gallo hit the ball wide and added three runs to Minnesota's 1-0 lead.
CARLOS CORREA'S FIGHTS OF THE TWINS CONTINUE, HE HEARS IT FROM THE CROWD AT HOME: 'I BOO ME TOO'
It was Gallo's eighth home run of the season and gave him 18 RBIs.
Alex Kirilloff was followed after Gallo rounded the bases, and Statcast was able to measure the exit velocity of his home run at 101.3 mph, which sent the ball 422 feet.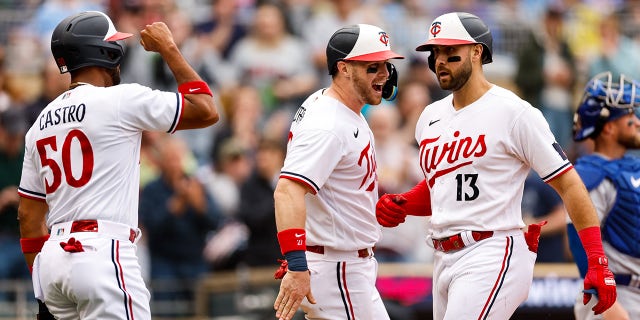 It's a shame Statcast didn't record the measurements of Gallo's gigantic explosion. It could have been in the record books. The longest home run ever recorded by Statcast since 2015 was 505 feet off Nomar Mazara's bat while he was with the Milwaukee Brewers.
Gallo is tied for eighth on that list at 495 feet during his time with the Texas Rangers. That outburst came on July 20, 2018, against the Cleveland Guardians against closer Cody Allen. He, too, was a clutch home run, tying the game in the bottom of the ninth inning.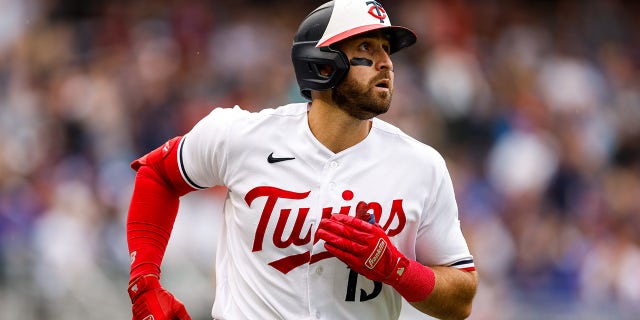 CLICK HERE TO GET THE FOX NEWS APP
Gallo needed his most recent burst after entering Game 3 of 26 without a homer in the month of May. He was slashing .198/.330/.531 with 16 hits in 81 at-bats with seven home runs and 15 RBIs in the season that began Saturday.