The Chicago Cubs will be in Texas for the only interleague matchup on Major League Baseball's traditional opening day on March 28 in the second season of the balanced schedule.
MLB released its 2024 schedule on Thursday, seven weeks before the 2023 announcement.
CLICK HERE FOR MORE SPORTS COVERAGE ON FOXNEWS.COM
The 30 teams are scheduled to play on March 28, a week after the Los Angeles Dodgers and San Diego Padres meet in a two-game series in Seoul on March 20-21, the first games of the season. MLB regular in South Korea.
American League openers include the Los Angeles Angels in Baltimore, Detroit in Chicago White Sox, New York Yankees in Houston, Minnesota in Kansas City, Cleveland in Oakland, Boston in Seattle and Toronto in Tampa Bay .
CURTIS GRANDERSON PREDICTS WHICH TEAM FROM NEW YORK WILL NOT MAKE THE POSTDUE WHILE THE METS AND YANKEES STRUGGLE
The A's could be playing their last season opener in Oakland. Their lease on the Coliseum expires at the end of the 2024 season and the team hopes to move to a new stadium to build in Las Vegas.
National League games on March 28 have Colorado at Arizona, Washington at Cincinnati, St. Louis at the Dodgers, Pittsburgh at Miami, Milwaukee at the New York Mets, Atlanta at Philadelphia and San Francisco at San Diego.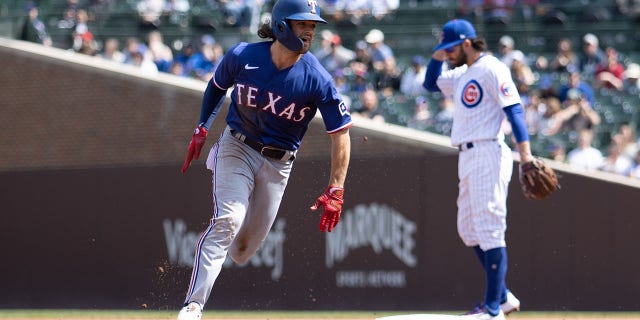 This season marked the first time since 1968 that all teams played on opening day. Next year's regular start on March 28 coincides with 2019 as the first day of opening, not including international games.
Games outside the US and Canada include Houston and Colorado on April 27-28 in Mexico City, and the Mets and Phillies on June 8-9 in London.
The Cardinals and Giants are scheduled to play at Rickwood Field in Birmingham, Alabama on June 20 in a tribute to the Negro Leaguers and Willie Mays.
The All-Star Game is July 16 at Globe Life Field in Arlington, Texas. The regular season is scheduled to end on September 29.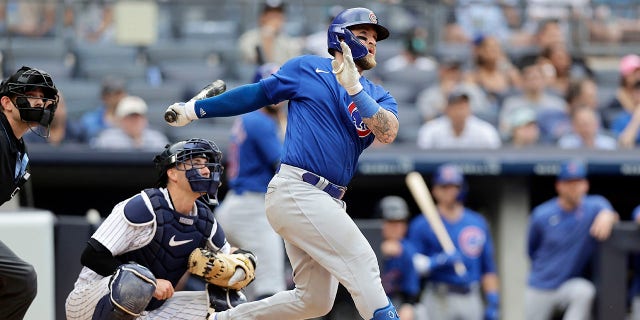 Intercity matchups have the Yankees and Mets playing June 25-26 at Citi Field and July 23-24 in the Bronx; and the Cubs and White Sox will meet June 4-5 at Wrigley Field and August 9-10 at Guaranteed Rate Field. The Dodgers host the Angels on June 21-22 and are in Anaheim on September 3-4. The Giants host the A's on July 30-31 and are in Oakland on August 17-18.
In the only scheduled doubleheaders of the season, Oakland hosts Texas on May 8 and the Giants play the Rockies at home on July 27.
CLICK HERE TO GET THE FOX NEWS APP
Houston makes its first visit to Wrigley Field since 2013 (April 23-25), the Dodgers play at Yankee Stadium for the first time since 2016 (June 7-9) and San Diego plays at Fenway Park for the first time since 2013 (June 28-30).