Georgetown University's mascot, Jack the Bulldog, has died at the age of four, the school announced Monday.
«It is with a heavy heart that we share the sad news that our beloved Jack the Bulldog has gone to Rainbow Bridge after a brief illness,» Georgetown University told Fox News Digital. «Please keep everyone who cared for and loved him so much in his thoughts and prayers.»
«Since 2019, Jack has brought joy to thousands of Georgetown family members with his always-ready tall legs, his ability to run and drive on the basketball court, and his genuine love for everyone, big and small,» the school added.
Jack, whose official name was John F. Carroll, was born on January 24, 2019 in Alberta, Canada. According to the Georgetown website, he loved eating blueberries and strawberries and playing with his toy armadillo.
GEORGETOWN LAW PROFESSOR SPEAKS AFFIRMATIVE ACTION CASES, SENIOR STUDENTS 'ARE ON WAITING LIST'
Jack entered campus in July 2019 after the previous Jack, who had served as mascot since 2013, retired.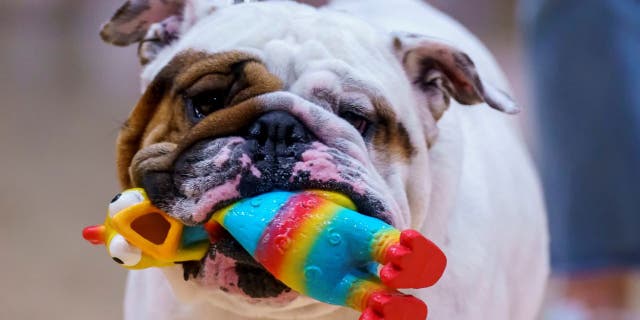 The mascot's website said that Jack walked the Georgetown campus several times a day and was a beloved presence at campus events. He was attended by students and campus staff.
NEW JERSEY DOG OFF A RUGGED START IS FOR ADOPTION: MEET CHAMPION THREE-LEGGED CHAMPION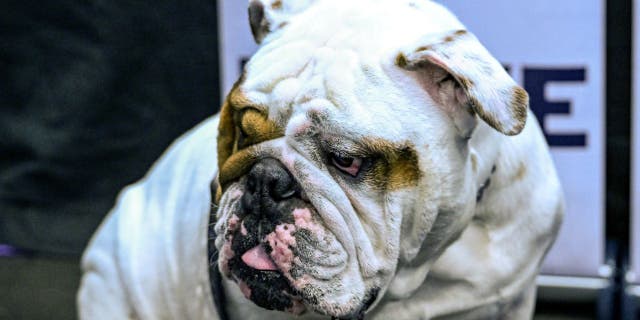 «The Jack Crew is responsible for walking Jack throughout the day and night and accompanying him to various events on campus,» the Georgetown site explained. «Students are asked to apply to become a member of the Jack Crew before walking with Jack.»
CLICK HERE TO GET THE FOX NEWS APP
Many different bulldogs have been Georgetown's mascot since 1962. The school is expected to announce the next Jack in the coming weeks.