Clearly there is no love lost between Ben Simmons and the Philadelphia 76ers.
Simmons was the first overall pick in the 2016 NBA Draft by the Sixers, and was an All-Star nod three times with them. However, when injuries escalated and Simmons took time off to tend to his mental health, the relationship quickly soured.
Simmons was traded to the Brooklyn Nets in the successful James Harden trade two years ago, and every time Simmons has returned to Philly since then, he's been showered with boos.
CLICK HERE FOR MORE SPORTS COVERAGE ON FOXNEWS.COM
One could imagine that he was loving every minute of Game 7 between the Celtics and 76ers, which Boston took home, 112-88, and it looks like he was.
Simmons posted on Instagram a photo from the game late in the fourth quarter with a glass of wine in a living room.
The Celtics led, 107-78, with 3:24 to play when Simmons took the photo.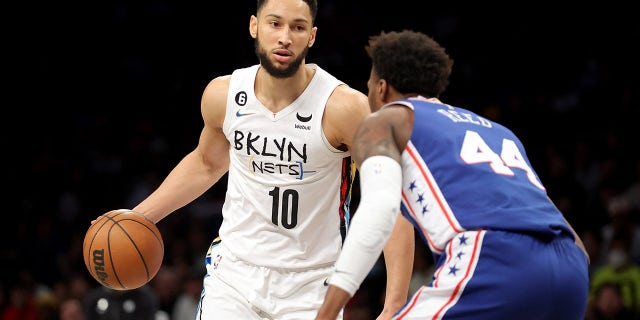 ANGRY KNICKS FANS DESTROY AND TRUMPLE ON ALL-STAR JULIUS RANDLE'S SIGN AFTER PLAYOFF DEPARTURE
Jayson Tatum scored 51 points in the win, the most in a Game 7 in NBA history.
Boston now faces the eighth-seeded Miami Heat for a trip to the NBA Finals: Boston won the East last year and Miami reached the Finals in 2020.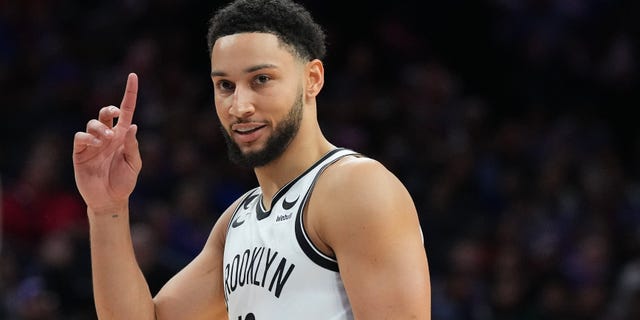 CLICK HERE TO GET THE FOX NEWS APP
The conference finals are the same four teams that made it to the 2020 Orlando Bubble.