The madness keeps coming in March.
Nicholas Boyd hit the game-winning layup with 2.5 seconds left to send No. 9 Florida Atlantic into the second round of the NCAA tournament over No. 8 Memphis with a 66-65 victory.
It was FAU's first win in the tournament's history.
Memphis led 65-64 with less than 30 seconds left, and after FAU missed a layup, they had a chance to milk the clock forcing the Owls to foul.
CLICK HERE FOR MORE SPORTS COVERAGE ON FOXNEWS.COM
Unfortunately, they fumbled, the possession arrow went to FAU after a tie, and Boyd set up the game-winning basket.
That linkage, however, did not come without controversy. FAU returned the ball early, and it looked like Memphis might have regained possession to call a timeout, but the officials didn't call it that.
Instead of it being the Tigers' ball that allowed them to foul and drive toward the line, it gave FAU's ball a chance to sink the game-winning bucket, and they did.
Out of timeouts, Memphis attempted a long 3-pointer, but missed it in time and was blocked.
Boyd was only 3-for-10 from the floor, but the last one was the most important of all.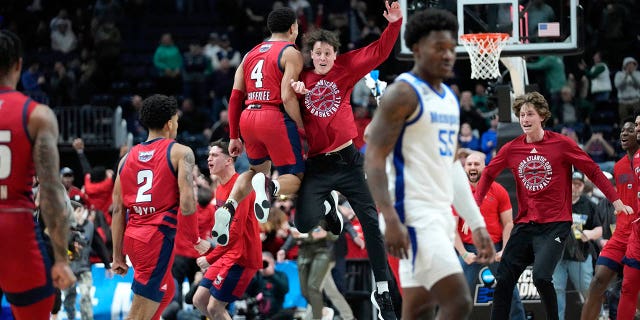 FAIRLEIGH DICKINSON BEATS TOP SEED PURDUE AND BECOMES THE SECOND 16 SEED TO BEAT A NO. 1 IN THE HISTORY OF MARCH MADNESS
Four Owls had double-digit points, with Giancarlo Rosado's 15 coming off the bench leading the way.
FAU's biggest lead of the night came to 10 points, leaving them confident they could advance. Memphis' biggest lead was seven.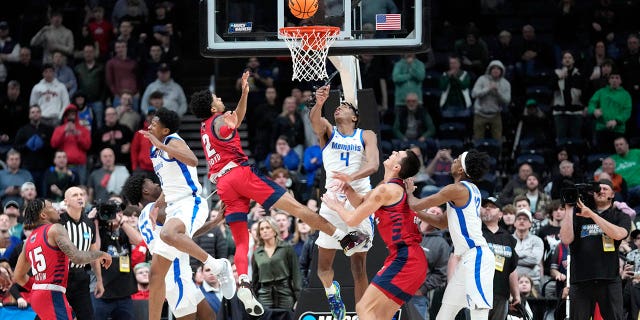 CLICK HERE TO GET THE FOX NEWS APP
FAU will now face No. 16 Fairleigh Dickinson after the Knights became the second 16 seed in tournament history to upset a No. 1 seed with their 63-58 win over Purdue.