Miami Dolphins coach Mike McDaniel had a quip about the Washington Commanders Monday while speaking to reporters at league owners meetings.
McDaniel was asked about his time as an assistant coach with the Commanders and what he thought about Washington team owner Daniel Snyder potentially selling the team.
CLICK HERE FOR MORE SPORTS COVERAGE ON FOXNEWS.COM
«I look at it like, 'Wow, is the organization worth that much?' And I couldn't get free coffee?» McDaniel said to laughter from the crowd around him. «It's a great process because, for me, I look at it less, as you know, business is business; I look at it as the health of our league.
«It's very encouraging and to me it's the biggest litmus test there is, how it seems like every team sale is for a greater number than I feel. I don't know if this is accurate, maybe Google could verify it.» but I feel like Mr. Ross, for the Dolphins, when he bought the team was the first owner to buy a team for a billion dollars. To me, what it means is the status of the National Football League, there are billions of dollars being discussed over that.
BRONCOS' SEAN PAYTON DID NOT MOVE ON JERRY JEUDY AND COURTLAND SUTTON SITUATION: 'WE DIDN'T TRADE THOSE TWO PLAYERS'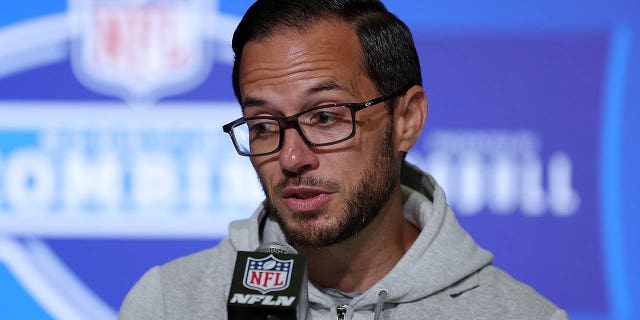 «I know the Broncos. It was like 4.5. That means the NFL has made a lot of good decisions and we're building in the right direction because people don't spend that much money on something unless it's probably going to continue.» grow.»
It's unclear if the potential for a sale will be on the table at owners' meetings this week.
Dallas Cowboys team owner Jerry Jones appeared to throw cold water on a resolution on the Snyder saga.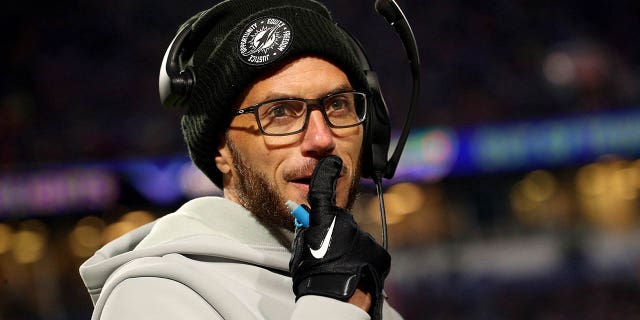 CLICK HERE TO GET THE FOX NEWS APP
«No. No. There won't be one here,» Jones said, via The Washington Post.