Chicago Cubs manager David Ross wasted no time getting under the skin of plate umpire Alex MacKay at the Sunday afternoon matinee with the New York Yankees, leading to his ejection in the bottom of the first before his team scored an out.
And it was all caught on a hot mic around the plate.
Cubs starter Kyle Hendricks had only thrown five pitches, but Ross clearly didn't like how MacKay was calling things out behind the plate. Ross yelled at MacKay from the Cubs dugout, and the home plate umpire heard enough.
CLICK HERE FOR MORE SPORTS COVERAGE ON FOXNEWS.COM
With Giancarlo Stanton awaiting Hendricks' pitch, MacKay moved out of his usual position behind the catcher and threw to Ross, who quickly jumped off the bench to confront MacKay.
Ross perked up immediately, and the hot mic finally picked up what he was saying.
YANKEES' GIANCARLO STANTON REACHES NO MAN'S LAND WITH MAMMOTH HOME RUN IN THE BRONX
Warning: NSFW language in the video below.
«You have to be better,» Ross said. «You have a game of s—— before you have a break and you're already so bad? Why?»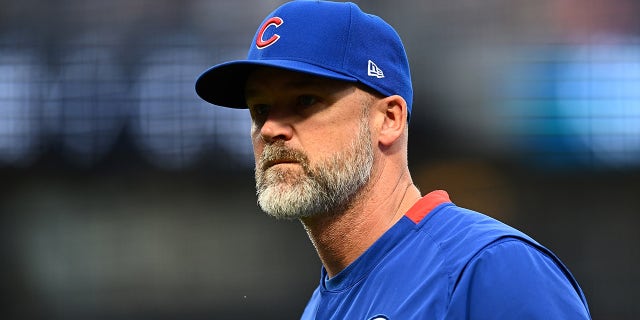 It appeared that Ross called MacKay a «piece of s—» on his way back to the dugout, where he would have to step into the clubhouse and spend the rest of the game.
While it seemed Ross didn't like a ball call during the at-bat against Stanton, he also might have been upset with a shot clock violation Hendricks had to start the inning.
The break Ross is referring to is the MLB All-Star break, which begins tomorrow when the chosen All-Stars travel to Seattle for the festivities, while the rest of the league has some time off before the game begins. second half.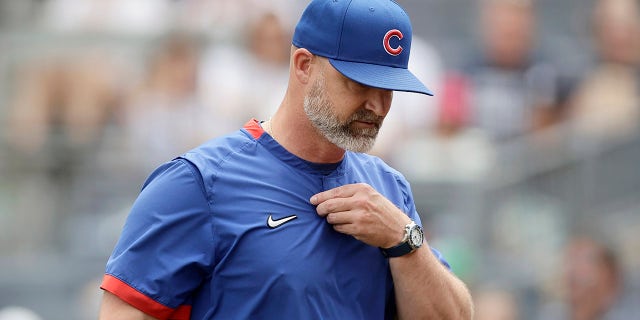 CLICK HERE TO GET THE FOX NEWS APP
However, it is Ross who is early for his break.