The narrative of LIV Golf vs. The PGA Tour continued through the weekend with Brooks Koepka capturing his fifth major title after winning the PGA Championship on Sunday.
And while trying to avoid any detailed discussion of what the win could mean for the tour's reputation, his coach Claude Harmon III took the opportunity to call out the media whom he accused of drinking «Kool-Aid».
«You everyone thinks of LIV, maybe you've changed your tune, but it was all bullshit at first —, a bunch of guys playing who didn't care, who got the money, who got the bag, and it's 54 holes and there's no competition and all that,» Harmon said of the media in remarks during and after Koepka's final round at Oak Hill, according to Golfweek.
BROOKS KOEPKA SHARES AN UNCOMFORTABLE ENCOUNTER WITH PGA OF AMERICA CEO SETH WAUGH DURING THE TROPHY PRESENTATION
«So it was easy for you guys to pretend these guys weren't good players anymore. And I think you did that in large part because you drank everyone else's Kool-Aid. But how did you all think these guys just weren't going to showing up and being great players is beyond me.»
Harmon continued, «I think it's an interesting Jedi mind trick that they played on you and you guys fell in love. Because you were all, 'These guys were all washed up. They took the bag. They're insignificant. They play without competition. And that's not the case».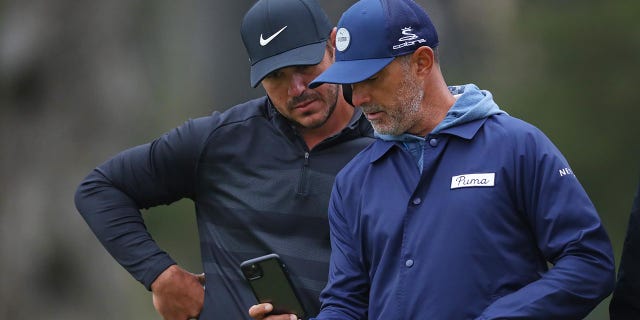 Koepka became the first golfer on the LIV Golf tour to win a major. In teachers just a month earlier, 18 LIV golfers played, 12 made the cut and three finished in the top 5.
CLICK HERE FOR MORE SPORTS COVERAGE ON FOXNEWS.COM
Koepka and Phil Mickelson finished T2 and Patrick Reed finished T4.
Harmon went on to explain that his criticism of the media stems from the portrayal of golfers going to LIV, specifically Koepka, as a way to steal money.
«This goes a long way to debunking the LIV myth, which says everyone got paid, you're not going to care, and if you get paid, you're going to make the phone call. No one thinks that way with Lamar Jackson, with Dak Prescott, with the NBA. Why is golf any different? Why do we want golf not to be like everything else? That's what I fundamentally don't understand.»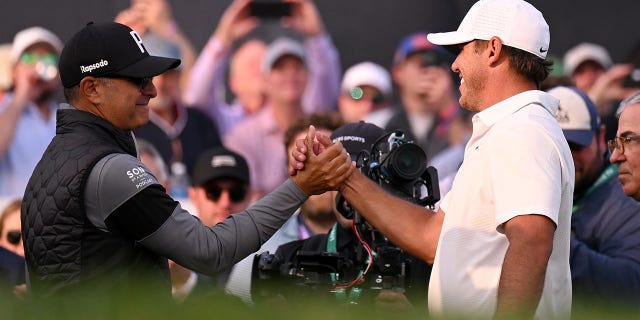 CLICK HERE TO GET THE FOX NEWS APP
Koepka was asked during his post-match press conference about his victory and what it could mean for LIV, but he apparently dodged the question.
«I definitely think it helps LIV, but I'm more interested in myself right now, to be honest with you,» he said. «Yes, it's a huge thing for LIV, but at the same time, I'm here competing as an individual in the PGA Championship. I'm happy to take this home for the third time.»