It's been less than a month since Bobby Petrino, the former Arkansas and Louisville head coach, accepted the offensive coordinator job at UNLV under head coach Barry Odom.
Petrino has taken another job in his place.
Petrino will become the offensive coordinator for the Texas A&M Aggies under head coach Jimbo Fisher, according to ESPN. And the move is a bit surprising considering that Fisher is one of the last head coaches to call his own offensive plays.
CLICK HERE FOR MORE SPORTS COVERAGE ON FOXNEWS.COM
But ESPN added that Petrino, one of the game's most creative offensive minds, will be the man calling the shots on Saturdays. However, Fisher will likely continue to be heavily involved in the offense.
Fisher needed a shakeup somewhere after the Aggies went 5-7 and missed a bowl for the first time in 14 years while dealing with crushing injuries and other adversity this season. Fisher will enter his sixth season as head coach at Texas A&M next season.
JIM HARBAUGH 'THINKS' HE WILL STAY WITH MICHIGAN AMONG NFL RUMORS
Petrino and Fisher talked in early December about a possible alliance, but it never came to fruition. Petrino then joined Odom on December 15.
On Wednesday, Petrino informed Odom that he was leaving to join Fisher and that there would be an announcement soon, according to ESPN.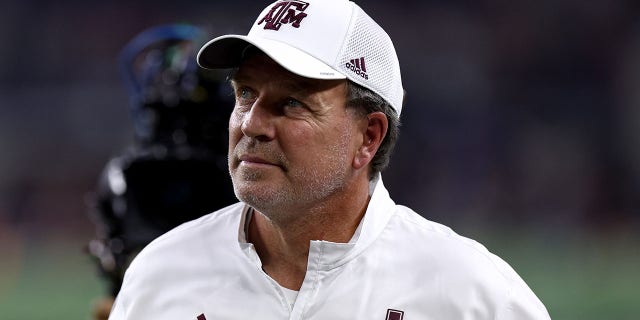 Petrino, 61, spent the previous three seasons as head coach at Missouri State, where he made the playoffs twice. Before Petrino ran the show, the Bears hadn't made the playoffs in 30 years.
Petrino's record is not without controversy. In April 2012, school officials said Petrino lied about a motorcycle accident with an employee he had hired and with whom he was having an affair.
NO ALLOWED IN SOFI STADIUM FOR THE GEORGIA-TCU NATIONAL CHAMPIONSHIP GAME
«I'll always be able to carry that with me, how it ended up there,» Petrino told ESPN.
In his time with Arkansas and Louisville, Petrino went 119-56. His most notable bowl win was in the 2011 Cotton Bowl with Arkansas, who finished 11-2 that year.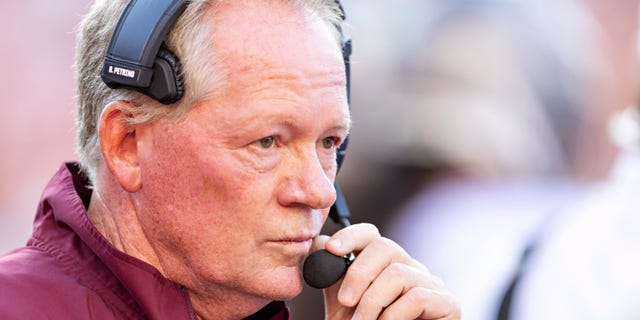 CLICK HERE TO GET THE FOX NEWS APP
Petrino has work to do with Fisher's offense, which is averaging 22.8 points per game.