Buffalo Bills safety Damar Hamlin continues to make progress after going into cardiac arrest against the Cincinnati Bengals on Monday night.
The Bills released an update on Hamlin's condition Saturday afternoon, saying Hamlin remains in critical condition as he continues to breathe on his own.
«According to doctors at the UC Medical Center, Damar is making continued progress in his recovery, but remains in critical condition,» said the Invoices posted on Twitter.
NFL ANNOUNCES DAMAR HAMLIN TO BE HONORED 'AROUND THE LEAGUE' IN ALL WEEK 18 GAMES
«He continues to breathe on his own and his neurological function is excellent.»
The report follow thursday update who claimed that doctors have seen «remarkable improvement» in Hamlin.
Hamlin spoke with his Bills teammates Friday morning after his breathing tube was removed overnight.
CLICK HERE FOR MORE SPORTS COVERAGE ON FOXNEWS.COM
«I love you guys,» Hamlin told his teammates.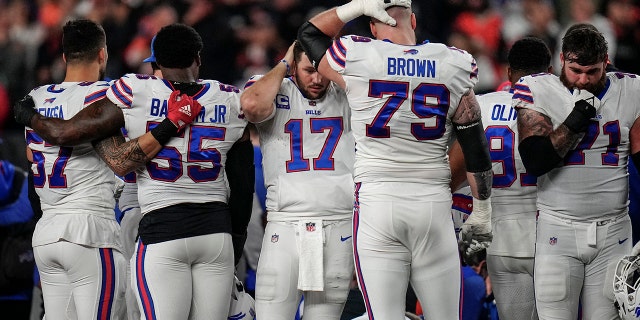 Quarterback Josh Allen – Hamlin's teammate – shared an emotional thank you to the Buffalo coaches on Thursday for saving Hamlin's life.
«I want to say thank you, I know the coach mentioned it before, to our training staff for going out, not knowing what's going on, but going through a checklist … saving his life,» an emotional Allen told reporters.
"Being in that field you lose sleep. You hurt for your brother. Much sorrow shared.»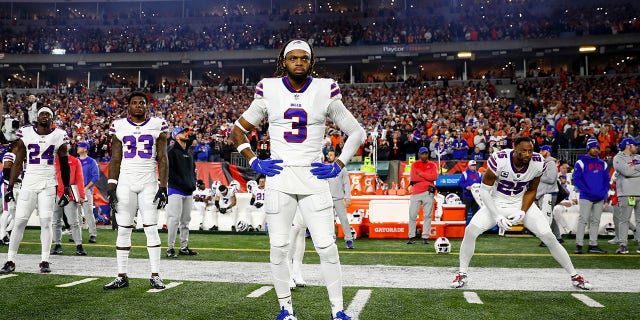 Allen told reporters that while the team isn't sure when they'll be able to speak with Damar, they're «death to see him.»
CLICK HERE TO GET THE FOX NEWS APP
«Tell him how much we love you as a team,» Allen said when asked what he would say to Hamlin when he gets to talk to Hamlin for the first time. «He's a kid who walks around the facility that you never see in a bad mood. He's always upbeat. He just wants to be out there and play soccer. We're looking forward to that.»
The Bills play the New England Patriots on Sunday.