san francisco 49ers Wide receiver Deebo Samuel abruptly ended a radio interview Monday after being asked about his comments blaming injuries for the Niners' NFC championship loss to the Philadelphia Eagles.
The Pro Bowl wide receiver said in May that the elbow injury suffered by the rookie quarterback Brock Purdy early in the championship game finally sealed the fate of San Francisco.
But when asked about those comments during an interview on CBS Sports Radio's «The Zach Gelb Show,» Samuel showed no interest in reminiscing.
49ERS' DEEBO SAMUEL CONFIDENT HIS TEAM IS BETTER THAN EAGLES, SAYS LOSS OF NFC TITLE DUE TO INJURIES
«Yes,» Samuel said when asked if he still stood by what he said, «but we're not going to talk about it anymore. I said what I said.»
When pressed further on his reception in Philly with the 49ers scheduled to visit the Eagles in December, Samuel seemed to hang up.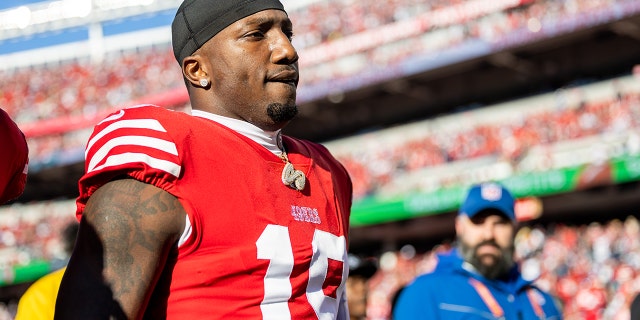 CLICK HERE FOR MORE SPORTS COVERAGE ON FOXNEWS.COM
A rep for Samuel jumped in and said, «Okay, we're ready to go,» adding that Samuel was going to «go to camp right now.»
«We hung up because all we did was ask him about the quarterback situation, and then Philly, and Deebo Samuel hung up on us? That's a joke, an absolute joke. That's absurd,» said host Zach Gelb.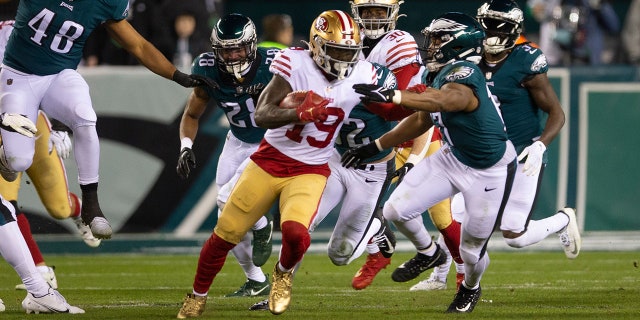 CLICK HERE TO GET THE FOX NEWS APP
Tensions between the two teams will no doubt resurface on December 3 in a rematch of the NFC title game.